Add comment May 31st, 2008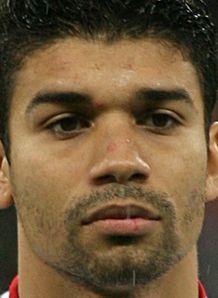 Many thanks to Arsenal Analysis for sourcing this remarkable video from Brazilian television, in which the Croatia striker is seen going through a number of strengthening exercises, including some work with a ball.
Elsewhere, Eduardo told the Croatian press:
"I am returning to Europe from Brazil at the beginning of August, perhaps even by the end of July.

Doctors tell me by then I will be fully recovered and able to play football again. I hope so too. I'm feeling well and my rehabilitation is going better than I would ever have hoped."
Whilst it's impossible to say if the injury will have any psychological effect on Eduardo's game, the early signs are certainly positive.  Having back in action by October would be a huge and unexpected boost.
There are lots of other 'stories' around, but actual 'news'.  Don't understand?  I'll explain tomorrow.